A Tale of Two Supermarkets: Allentown Part I
Supremo Foods - Allentown, PA
More and more, the supermarkets in the Lehigh Valley are resembling northern New Jersey's. While ShopRite tried and failed in the area a decade ago, Joseph Colalillo and his Supermarkets of Hunterdon County have returned, setting up shop in a new-build multi-use complex outside of Bethlehem. The beautiful new
ShopRite of Bethlehem
opened in 2015. We see
Superfood Marketplace,
an Elizabeth-based company, opening in a space formerly occupied by a long-time Lehigh Valley chain, Valley Farm Market. Juan Diaz owns two C-Towns in
Allentown
and
Bethlehem
, as well as an AIM (Association of Independent Merchants) market in Allentown. The
Easton Food Market
in Easton is part of the NYC-based Associated Group. And while it didn't last, there was an
NSA Supermarket
in Bethlehem as well.
In October 2015, Plainfield, NJ-based Supremo Foodmarket opened in a former Sears department store in center-city Allentown. After extensive renovations, the store may as well be a new-build location, but the outside maintains the unmistakable, hulking architecture of early 1900s department stores.
It's amazing how much good lighting and ceiling design affects the shopping experience. For instance, the Irvington, NJ Supremo (the only other Supremo I've been to), has much less theatrical lighting, and a white drop ceiling, but otherwise the same decor. Compare my photos above to these of the Irvington Supremo: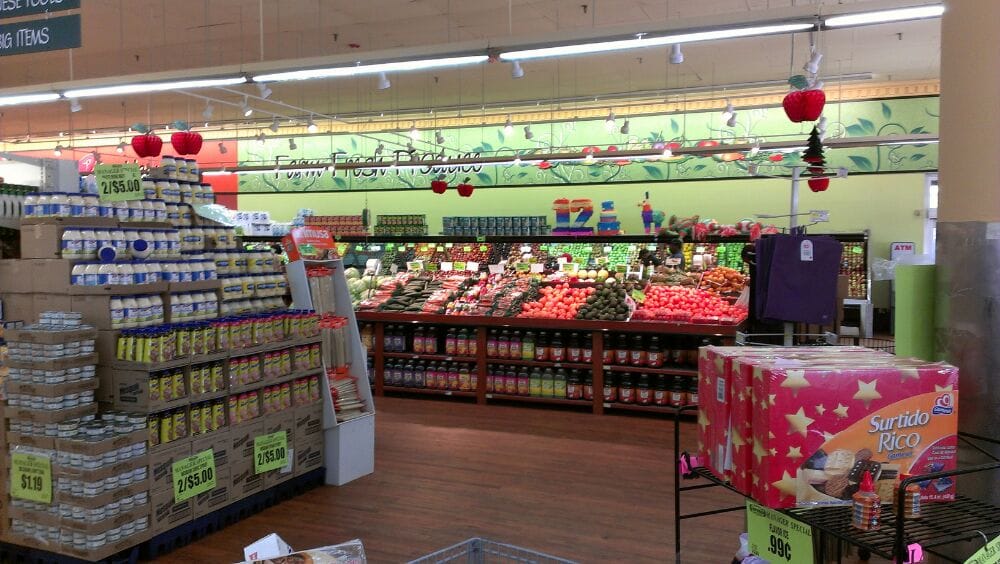 Images from Yelp.
Now, the Irvington location is a perfectly nice store. It's certainly much nicer than the average low-end inner-city supermarket that one might expect in an area like Irvington. The flooring, decor, and shelving have all been updated recently. But there certainly is no comparison between it and the Allentown store.
Stay tuned for a tour of Little Apple on Tuesday!